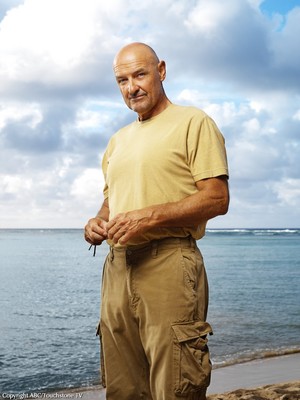 http://static.tvfanatic.com
Oh Flocke!!!
Was anyone else disappointed to discover the John Locke of Season 5-6 Lost is really the smoke monster?
I'm still pretty sad about it. He's such a pity case. He's got that my-life-is-so-pathetic-it-makes-me-cute thing going on big time. I'd totally nail him if I was like, twenty years older... Aaaand he was a real person, instead of a fictional character.
In the wheelchair.
Out of the wheelchair.
Who cares?!
But alas, Locke is Flocke. Old. Stuck on an island.
I'm FartyGirl, still shoveling out of the snowpocalypse.
Wanna hear about something else that's fake? High fiber processed foods.
This is info coming to you from another old issue of
Nutrition Action
. In their Fiber-Free-for-All, July/August 2008 issue, they define fiber from a new perspective. It's not soluble vs. insoluble. It's isolated vs. intact.
To lower cholesterol, fiber has to be both soluble and viscous. Isolated fibers like maltodextrin, inulin, oat fiber and polydextrose are not viscous. And these are the fibers being added to processed foods, whose labels proclaim in big cartoon letters: 100000% of your DAILY FIBER!!!
What processed foods, do you ask?
V8
Fiber One bars
And...
(sigh...)
365 Rice Milk
Yes, any info from 2008 is definitely not NEW info. BUT it is new to me. I drink 365 rice milk all the time. Now I know why I was guzzling cartons of it, but not feeling it's 35% of daily fiber in my guts.
Just another reason to shop at the farmer's market.
While we're on the topic of fake shit... let's talk about ME!!!
For the last two years, I've touted myself as "vegan, gluten-free, sugar-free." And you know what???? It was crap.
Every once in a while, I DO go out to breakfast with my girls and eat a hearty veggie omelet.
When it comes to sugar, for the last three years, I have been singing the angelic praises of agave. Now I know that it really doesn't matter.
All sugar is sugar
. Too much of it is bad.
No longer can I go on living with these LIES!!!
While my diet is going to stay generally vegan, gluten-free, and sugar-free, I don't want to publicize myself as one anymore. So I changed the heading of this blog to...
FartyGirl: The Queen of T.M.I.
I hope you likes it! And I hope tonight's episode of Lost isn't as boring as last week's was!
C'mon Hurley... crack a joke...
or at least a smile...
please?
http://intensities.files.wordpress.com