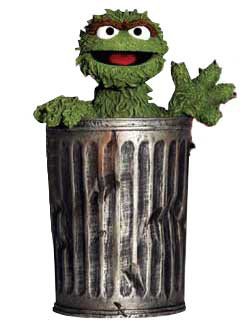 I started yesterday like Oscar the Grouch. Without a word to my family, I packed up my writing and my food and stormed out of the house like a teenager.
For me, Thanksgiving's a pain in the ass. My dad's all up in the kitchen. So I have to eat out. On Thanksgiving.
What made it worse - I'd been mad IBSsy for DAYS. Often when I'm IBSsy, I won't be able to eat, but I'll be hungry. I drink a lot instead.
The problem is - when the IBS passes, I will be starving. I'll be dizzy. I'll need to eat - immediately. See? Not good on a "stay out of the kitchen" and "let's eat as many animals as we can" type of holiday.
So.

I got in my car and DROVE.



The ride through Valley Forge park was cold and grey. The trees were all rusty and bare. It looked like it was going to snow any second. Nobody was on the road. It was just me, the trees and the deer. I kept the radio off and soaked it all in, cozy in my car.
Where was I headed? You know where. The only place that exists in my heart.
By the time, I got to Whole Foods, it was snowing. And I felt calm again.

This Whole Foods is a biggie. It's got tons of local and raw food. It's got a beer garden. It's also got FIVE food bars. There's NOOCH at the salad bar, with chard, kale, three different kinds of beans, tons of seeds, apple cider vinegar, gomasio - THE WORKS.
I scored...
... a super noochy gomasio encrusted salad ...
After that, I stopped off at
my local coffeeshop
. There I wrote, listened to some jazz, chatted with the locals. Then I went home.
At home, I drank my Grist, hung out with my hilarious family, and played games with my cousin's adorable snickerdoodles. Other than my noochy salad, I didn't eat. I purposely held off, let the Grist fill me up, let the IBS pass.
It grew dark and rainy. At one point, I grabbed my cousin's eight-year-old son, threw him on my back and ran outside into the pitch black rain.
Halfway down the driveway, his little feet started kicking my back.
"Nooo!!!!" he cried. "Werewolves will get us!!!"
Hilarious.
For dinner, everyone loaded up their plates with taters, turkey and coleslaw. I had a massive pile of veggies. My aunt asked me to recite everything that was on my plate. There was raw spinach, raw carrots, raw mushrooms, a bit of kabocha, hummus, and daiya. After each vegetable, she said, "Okay, okay... I'd eat that."
Hilarious.
I ate. I was fine. The IBS had passed.
For dessert, everyone ate apple and pumpkin pie with Breyers. I ate Ani Phyo ice cream.
Don't let the picture fool you. The taste is great. The texture, not so much. My cousin tried it too. We both agreed - too dry. I followed
Ani Phyo's recipe
. She says be careful about adding too much water. I think I was a little too careful.
Whole foods. Writing. Grist. Family. Ice cream. It was a great day. And it came out of nowhere.
So did this.

The Twins' Chocolate Socca!!!!
It's what you call BLACK FRIDAY BREAKFAST!!!!
I cut mine into triangles.
Mashed some ice cream in there.
I love the holidays, don't you???
Toots

What did you make for dinner yesterday?

What are your holiday weekend plans?

Do you go to the mall on Black Friday?

If not, what do you do with your day off?