"Mom," I said the other day. "Why am I not cold this winter?"
"Are you usually cold?"
"Yes, I'm usually uncomfortable and miserable."
"You must be eating more protein."
Protein. Protein. Protein. According to my mom, the world turns because of protein. The sun rises and sets because it eats whole chickens for breakfast. The moon controls the tides, thanks to steaks and peanut butter.
I don't know why I've been feeling so vibrant and warm. I just know that I'm preferring running outside to at the gym. And I'm not running to my car every time I exit a building.
So what's changed from previous years? I got a couple ideas.
Hot Water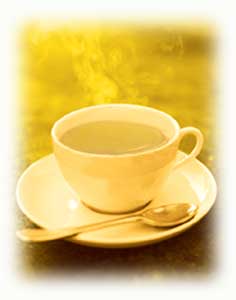 http://www.kalyanitea.com/cup.jpg
Food Timing and Combining
http://www.u-sav.com

Iron, Not Protein
www.scrapetv.com

Ginger, Tumeric, Cayenne - Not Peppermint
www.chilipeppermadness.com
Wool
http://www.awennis.ie
Not very vegan of me, is it? I can't help it. I don't shiver when I'm wearing wool. It's the only article of clothing that truly makes me comfortable in the freezing cold temps.
As you know of me, I eat raw honey. I'm not such a Nazi that I think all animal products are evil. It's all about how the animals are treated. To fight the evil practices of companies who take advantage of animals; however, I buy my woolly sweaters from thrift shops.
Last year, I began respecting winter as a time to cozy up and take it easy. I went to bed by nine o'clock. I took time to read books. I stayed in more. I drank less alcohol. I even exercised lighter. I worked on cultivating myself.
It felt good.
But my favorite thing about winter? This poem by Sylvia Plath.
Wintering

This is the easy time, there is nothing doing.
I have whirled the midwife's extractor,
I have my honey,
Six jars of it,
Six cat's eyes in the wine cellar,
Wintering in a dark without window
At the heart of the house
Next to the last tenant's rancid jam
and the bottles of empty glitters--
Sir So-and-so's gin.
This is the room I have never been in
This is the room I could never breathe in.
The black bunched in there like a bat,
No light
But the torch and its faint
Chinese yellow on appalling objects--
Black asininity. Decay.
Possession.
It is they who own me.
Neither cruel nor indifferent,
Only ignorant.
This is the time of hanging on for the bees--the bees
So slow I hardly know them,
Filing like soldiers
To the syrup tin
To make up for the honey I've taken.
Tate and Lyle keeps them going,
The refined snow.
It is Tate and Lyle they live on, instead of flowers.
They take it. The cold sets in.
Now they ball in a mass,
Black
Mind against all that white.
The smile of the snow is white.
It spreads itself out, a mile-long body of Meissen,
Into which, on warm days,
They can only carry their dead.
The bees are all women,
Maids and the long royal lady.
They have got rid of the men,
The blunt, clumsy stumblers, the boors.
Winter is for women--
The woman, still at her knitting,
At the cradle of Spanis walnut,
Her body a bulb in the cold and too dumb to think.
Will the hive survive, will the gladiolas
Succeed in banking their fires
To enter another year?
What will they taste of, the Christmas roses?
The bees are flying. They taste the spring.
Toots

Winter: Love it or hate it? Why?

What do you love about it?

What do you hate about it?



How will you stay warm this year?