I woke up at 2 am on my thirty-third birthday with HORRIBLE IBS-D.
Did you know that there are two different IBSes?

C stands for constipation. C also stands for farts. Because when you're constipated, food gets all stuck and fermented in your guts.
D stands for diahrrea. You know all about that. It feels like food poisoning. It can flush your entire day down the toilet. Literally.
There's this weird thing that happens to me sometimes. I'll eat something that will give me IBS-C. I'll have IBS-C for most of a day. Then, in the morning, it will magically turn into IBS-D.
This is what happened the day before my birthday.
I ate a cupcake at work that was supposedly allergy-free. It was one of the best cupcakes I've ever had... perfectly spiked with ginger and carrots. But something went wrong after I ate it. I literally felt my stomach turn on me. It whispered, "No, that's not right."
For the rest of the day, as I stocked MSM and Herb Pharm tinctures, I sneaked farts in the aisles.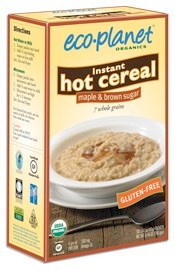 Food-wise, I tried to dispel the IBS. I drank lots of GT's. I worked out. I ate my favorite Eco-Planet grain cereal, which is super ground and mushy but with tons of fiber.
And then, at 2 am...
... the flood gates opened.

I couldn't go back to sleep. So I stayed up, reading Raymond Buckland's Witch Encyclopedia. I commented on some foodie blogs. Every few minutes I ran to the bathroom.
Six AM came.

I had to go back to work.


Thanks to a breakfast of rice flour pancakes and Irish breakfast tea, I managed to plug up the leaks by the time I came into the store. But I still felt weak and out of it.
All day, I debated if I should do
the birthday tradition or not.
Here's the family pizza.

Trader Joe's whole wheat dough

Trader Joe's tomato basil sauce
Local baby spinach
Daiya mozzarella
Lots of sea salt, pepper, oregano


Add stupidity - because I forgot to take a picture of it cooked and melty and delicious.
Here's mines.


High Raw Flatbread Pizza
Ingredients
Sarena, the Non-Dairy Queen's,
super-easy and insanely delicious
flatbread crusts
I played with the recipe slightly... but not much.
Flatbread crusts
1/4 c millet flour
1/8 c brown rice flour
1/8 c chickpea flour
1/2 cup warm water
1/4 teaspoon salt
1/4 teaspoon pepper
1/4 teaspoon garlic powder
Fists of oregano
Whisk ingredients
Grease a bread pan
Stick in the oven for 15 minutes at 425 degrees.
Cashew yogurt cheese
My pal Robyn
makes amazing probiotic cashew cheese.
This is my lazy version.
Cashew Yogurt Cheese
2 cups soaked cashews
1/2 small container of 0% Fage Greek Yogurt
juice from 2 lemons
2-3 cloves garlic
lots of salt
lots of nooch
process until smooth
I kinda agonized over presentation a little...


Aaaand for dessert?


This guy!
He drove down from where he lives to take me out for drinks! He brought me presents too!
And by presents... I mean FOOD!!!
There's this smoothie place
that he stops by mid-workdays. We've tried to go there many times, but their hours are weird. Anyway, he brought the smoothie place to me! Most impressive was how he managed to get me stuff that
I CAN EAT!
This cacao coconut date bar?


No soy
No gluten
No dairy
Low sugar

This man
remembers what I say
when I talk. And that's a feat, because I talk A LOT. Ha!
I might let him stick around for a little while longer.

Thank you to EVERYONE
who sent me stories
!!! I really appreciate it! Hopefully, by next week, I'll be sending out care packages. I've been slowly gathering treats and surprises from all my favorite local natural foods stores and businesses.
If you still want to send me your story, please do! It will take the end of the month until I get the query done. So don't hesitate to send away!
Toots


Tell me about your most memorable birthday!
What do you eat on your birthday?


Do you like aprons? I do.

My man's momma made this one for me.